5 Reasons You Need to Hire Your First Virtual Assistant!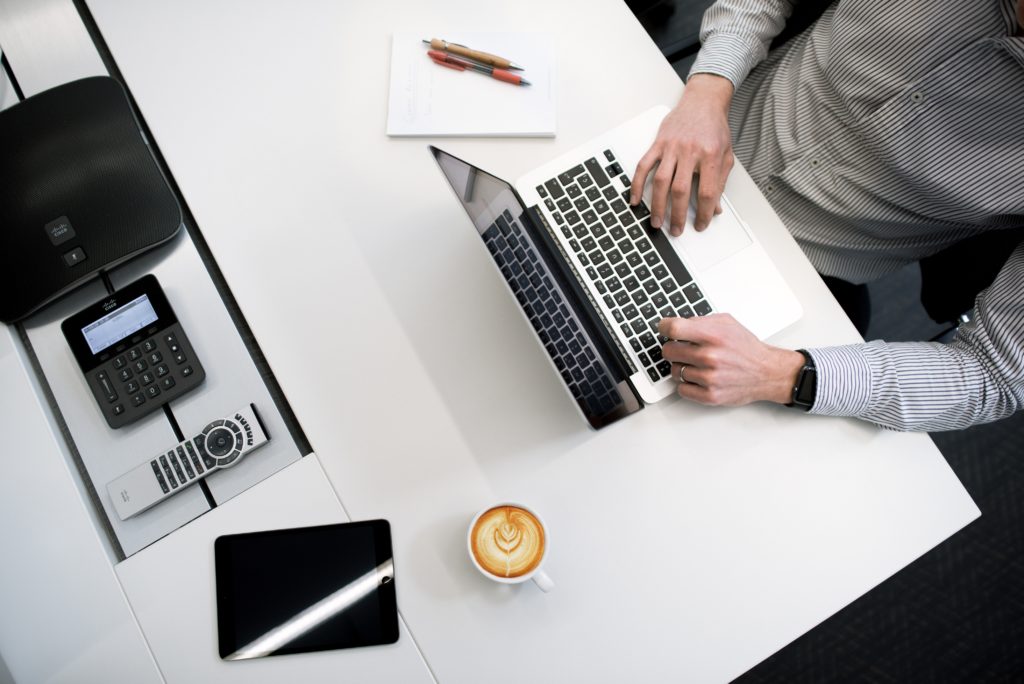 Picture this. Your small, online business has started to skyrocket. Sales are through the roof, you're busy all day, every day, and you are truly reaping the rewards. But you're starting to feel run down, stressed out, and wondering if it's all worth it.
You might even be contemplating scaling back. 
Stop! Don't think like that.
Sounds like you need a VA!
Virtual assistants are the team member you didn't know your business needed. Is there anything better than having someone competent that you can implicitly trust on your team? They're there for you through it all and can help ease your workload.
Help solve inefficiencies in your workday
When you find yourself spending hours on tasks that aren't bringing in the money, it's time to hire a VA. Tasks like scheduling your social media, updating your WordPress site, and transcribing your podcast can really eat into your day.
A Virtual Assistant can easily take over these tasks and simplify your life, leaving your time open to focus on what you're selling.
Not only this, an experienced virtual assistant often comes with tips, tricks, and their own set of processes to make your workday run smoother. Maybe you didn't even realise you were doing something the long way.
A second set of eyes & hands
Who doesn't want a sounding board or someone to brainstorm with? Your VA can easily take on this role and help you figure out what you want or where you should focus your energy in your business.
I do want to stress that a VA isn't a cheaper alternative to a business coach, but there are certain ideas that virtual assistants can definitely help to feather out.
If a VA specialises in any kind of writing, you can also ask them to proofread and edit blog posts, emails, landing page,… the list goes on!
Offload those tasks you hate to do
Do you find yourself getting stuck on creating social media posts or sequencing your latest email marketing campaign? Don't let this bog you down!
In fact, I'd urge you to make a list of all the tasks you hate doing in your business. Then cost out how much these tasks are worth to you? How long do they take you each week? 1 hour? 2? So say at 1 or 2 hours a week, can your business afford to take on a VA for a 5 hour a month contract – running you anywhere from £100 – £200? Will outsourcing this work bring you so much timesaving that you'll make more money in those hours by working on something else for your business that only YOU can do?
Your writing sucks – or you want to prioritise other work items
Sometimes you just aren't confident in your writing. Or your coding, graphic design, or insert whatever you're least confident in here.
That's okay! As business owners, you don't need to be an expert in everything! Outsourcing tasks that you identify as your weakest ones is not only a smart move, it's something that most experts and millionaires do.
You need a specialist to focus on higher end work
On that same vein, sometimes you need to get some help because you just don't have the skills and training to do something. For example, building a website, a sales funnel, or creating workbooks.
So many virtual assistants have specialist skills like these (and many others). It's likely these VAs will charge a higher rate, but you get what you pay for, and when outsourcing this high level of work, you want QUALITY.
Finding the perfect virtual assistant is like brewing the perfect cup of coffee
Are you interested in a career as a virtual assistant? We fully recommend the
5 Day VA Challenge
by Digital Nomad Kit. It's a free course, with a paid continuation, that will give you all the knowledge you need to start your own business. If you have any questions about this course, or becoming a VA, let us know! Thom and I would be happy to chat.
---
Amanda Sloan is a Content and Copywriter at
Thankful Cow Solutions
and host of
Geek Herring
. She's a lover of geek feminism, podcasting, gaming, food, and wellness. You'll find her talking and writing about feminist discourse, all things geeky, vegan food and nutrition, podcasting, travel, and positive mindset.
Call The Cow
to find out how we can help YOU move forward with virtual assistance, content, or copywriting. 🐮