I don't know if there's something in the weather, the stars have aligned, this is 33, or what, but the last few weeks have been some of the most productive of my life.

It all started back in August when I took the Itty Bitty Book Co's Gratitude Challenge. This is my favourite Challenge to take because it's so personal and really lets you see the good in even the days you think were shit. And you can consistently practise gratitude, it's not something limited to your 30 days – in fact, you'll probably be inspired to keep going!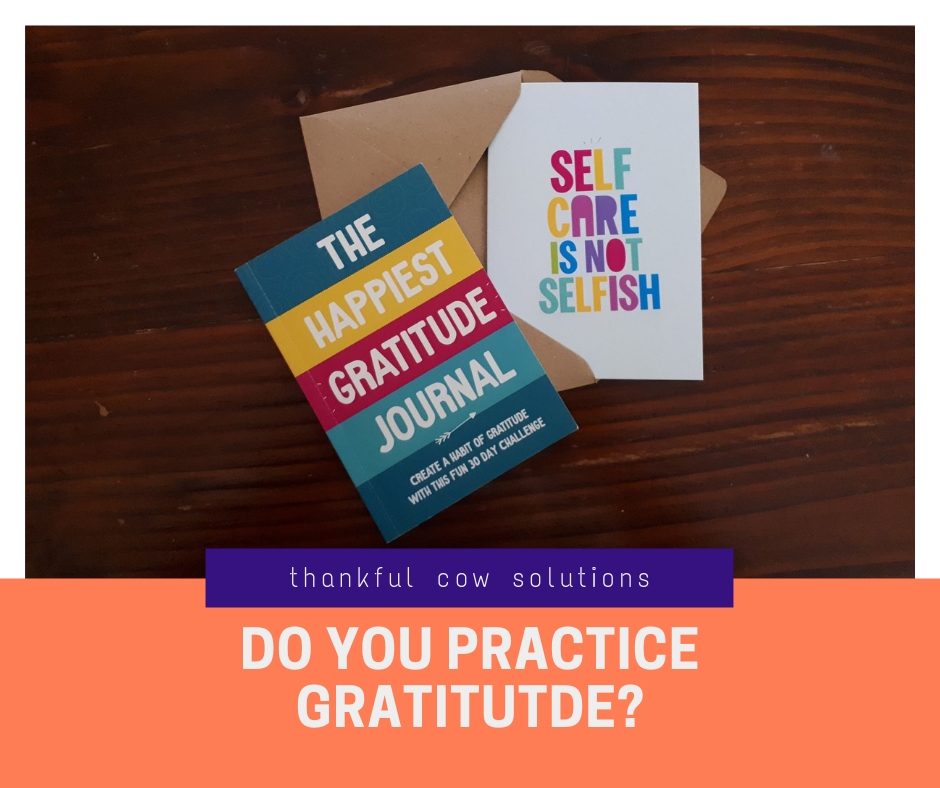 I've been feeling like I'm on the right path, lately.

The decision of who and what I want to work doing. The public announcements. And a general level of contentment with who I am.

So, ahem: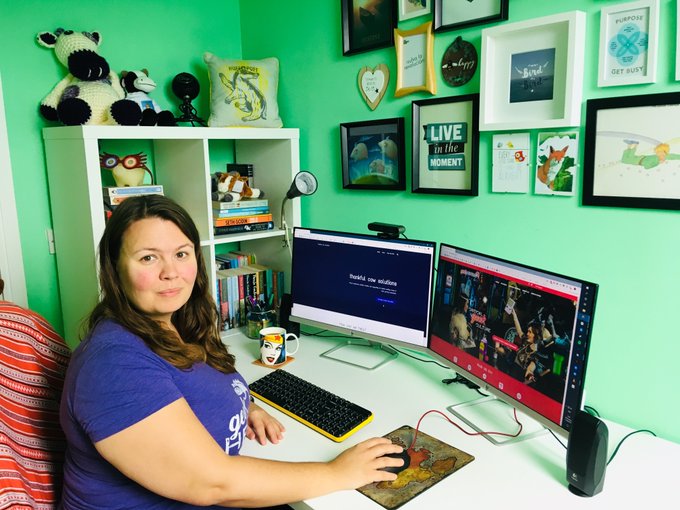 Hi, I'm Amanda. I'm a feminist, a writer, a gamer, a gigantic geek, vegan, podcaster, and all-around badass chick.
I work with women-led businesses who support, inspire, and nurture their audience to be better versions of themselves. Together, we can create beautifully, soulful messaging through website copy, blog posts, articles, newsletters, and more.
I also love to work with gaming brands to help create awesome content and websites that make people want to play your games!

A little background
Two and a half years ago, I was going for a walk contemplating what I wanted to do with my life. I'd recently lost my restaurant business, which had always been a dream, and felt aimless.

I said out loud that if I could do anything, I'd be a writer. I love writing, always have, and had let myself get sorely out of touch with that side of myself.

Obviously, that led to a blog. A blog where I wrote about passion, how to find it, where it was, what I was doing to get there.

And shortly thereafter, I got a gig writing for a gaming website. It was the worst gig ever, I think I had about 15 articles published and didn't get a penny for them! But that's okay, I was writing and it was awesome.

Then I found The 5 Day VA Challenge, and life changed.

But I still hadn't found my passion. That's taken another two years.

And you know how I'm on the right path? Because I'm happy. I'm productive. Things are falling into place. The work is free-flowing. And I'm winning so many competitions.

Okay, competitions are a weird one to be excited about and take as "a sign" or whatever, but I like to think that it's the Universe giving me a nod, telling me that where I'm at now is right. That finally, after all these years feeling aimless, I had a distinct path.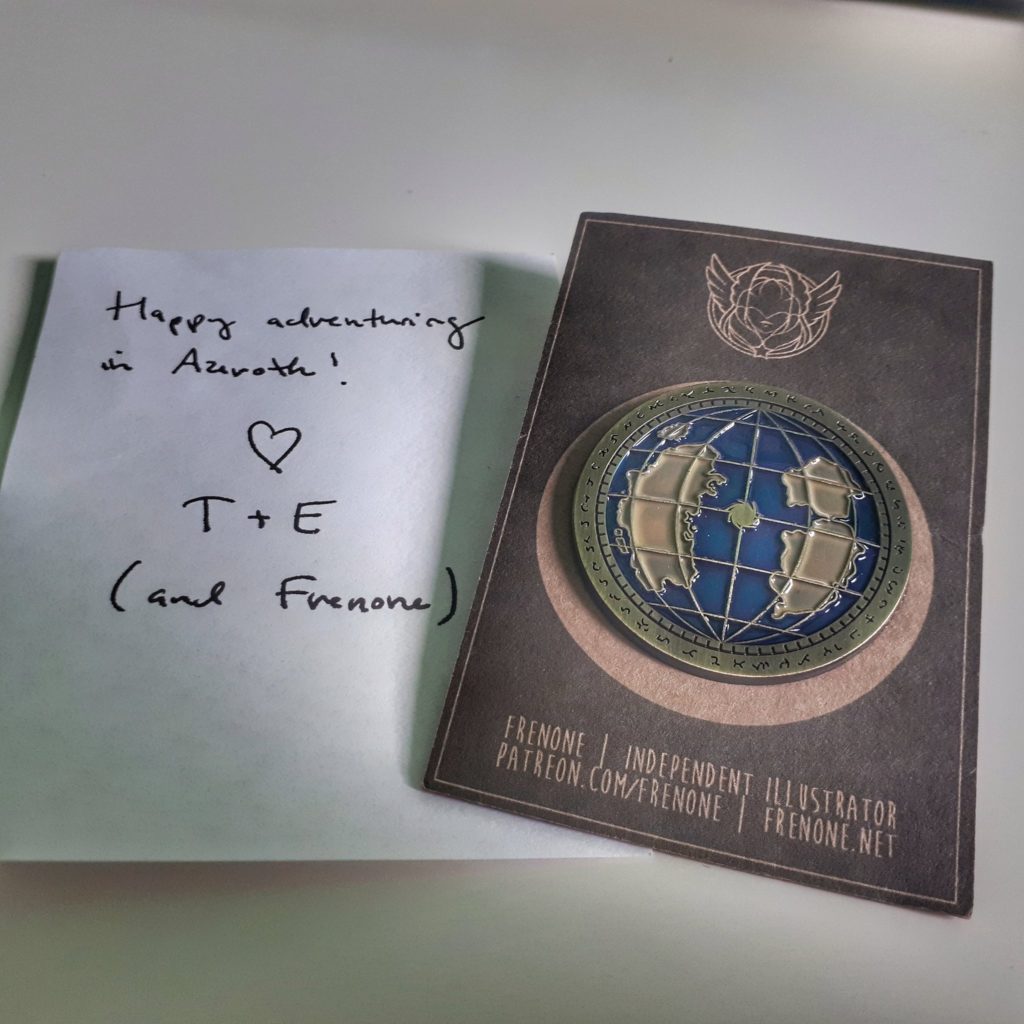 For anyone curious, I've won a gorgeous handmade pin badge of Azeroth from Taliesin and Evitel, a couple of books, and a beautiful DAB radio from the RSPB!
Big Changes Ahead
Some big changes have been brewing, but with those big changes has come a sense of peace, gratitude, happiness, and excitement.

I read the book PCOS: SOS by Dr. Felice Gersh the other week and have begun implementing her advice in order to help heal, or at least manage, the endocrine disorder I was diagnosed with over 20 years ago.

This is what I've been doing:

Waking up at 7am every day. Yes, even at the weekend. And yes, it was as easy as just deciding I was going to do it. One day, up at 9am. The next? 7. We're over three weeks in and both Thom and I are feeling great with it.
Immediately going for a walk! We've only missed one walk because the weather was blowing a gale, freezing, and wet – do not want!! Going for a walk has been an incredible waking up adventure. Plus we're making sure we spin that Pokemon Go stop every day 😉
Eating a big breakfast after a 12-14 hour overnight fast. And having a dessert in the morning, that way you don't feel deprived of anything! Plus, your body is better prepared to break down the sugars in the morning. So chocolate porridge for breakfast? Yes, please!
Started taking some supplements and including way more veggies into my diet. Yeah, I already ate a pretty healthy diet, but it's easy to let the veggies fall to the wayside. Not anymore! All the veggies, all the time!
No screens after 10pm. This is a weird adjustment for me, since I would have played video games for at least another hour after this, but it'll be grand! I'm using the time from 10-11 to read, drink sleepy-time tea, and unwind.
And bed at 11pm. Gotta get those 8 hours sleep.
Rinse and repeat.
And you know what?

I have had more energy, my mood is elevated (like, seriously, I'm happy every day again like I used to be!), and I am productive AF.

Find Your People
I've also been surrounding myself with the type of people I want to be like. Other than my usual partners in crime (looking at you, Monika, Hannah, Thom, and Kathy), I'm making a truly concerted effort to be a better friend.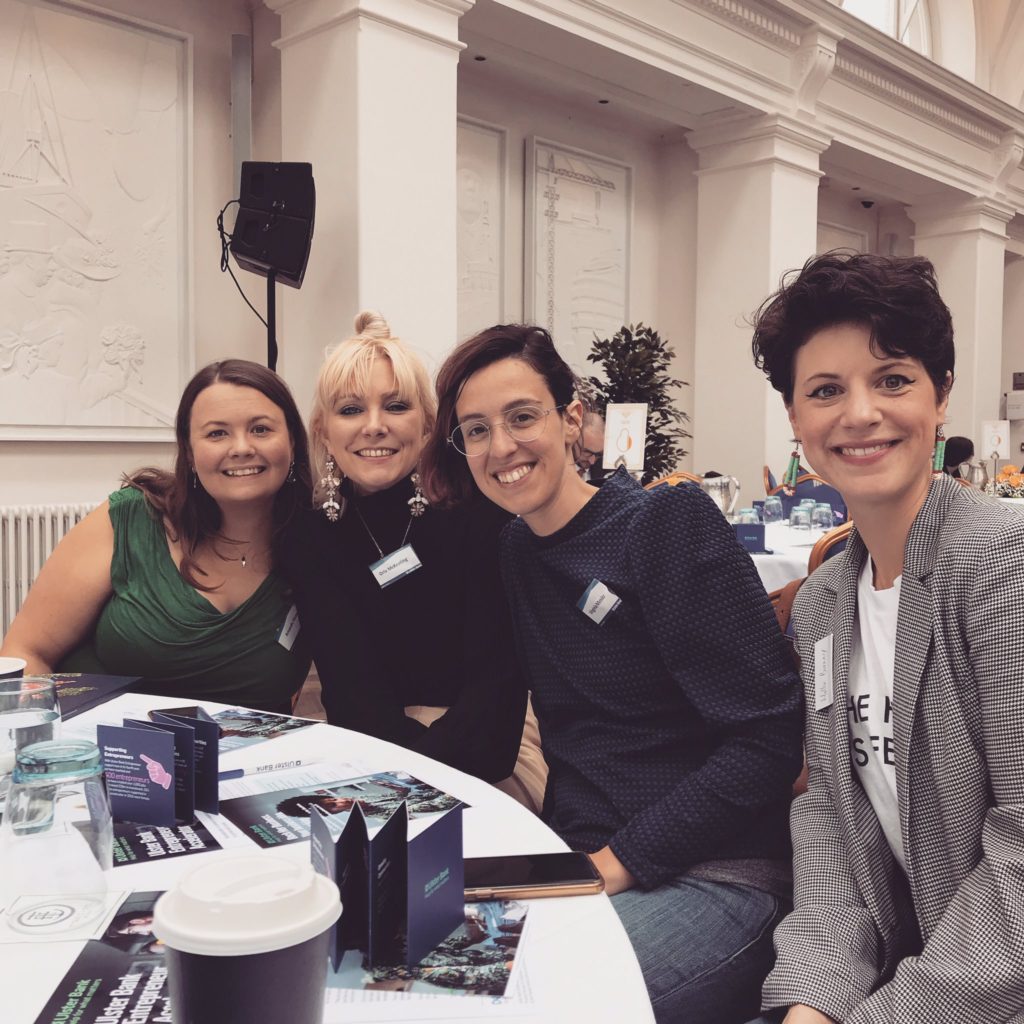 That means hanging out with Astra from Itty Bitty Book Co, Virginia from The Feminist Shop, Sinead from Generation Women, Orla McKeating, all the other incredible women from the Female Entrepreneur's Lean In group, Ellie from Calibrated Concepts, and Dianna from With Two Ns. Inspirational, strong, and badass women who are taking no shit, living their best lives, and seeing the good in every single situation. I've also joined The Assembly, a local community by Mel Wiggins, which connects amazing women in Northern Ireland.

Plus, Team Digital Nomad Kit has started our own Mastermind group and it's been amazing for all of us. There's just something about this kind of group that not only puts a boot to your butt (thanks to virtual butt-kicker Hannah Dixon) but just inspires the heck out of me!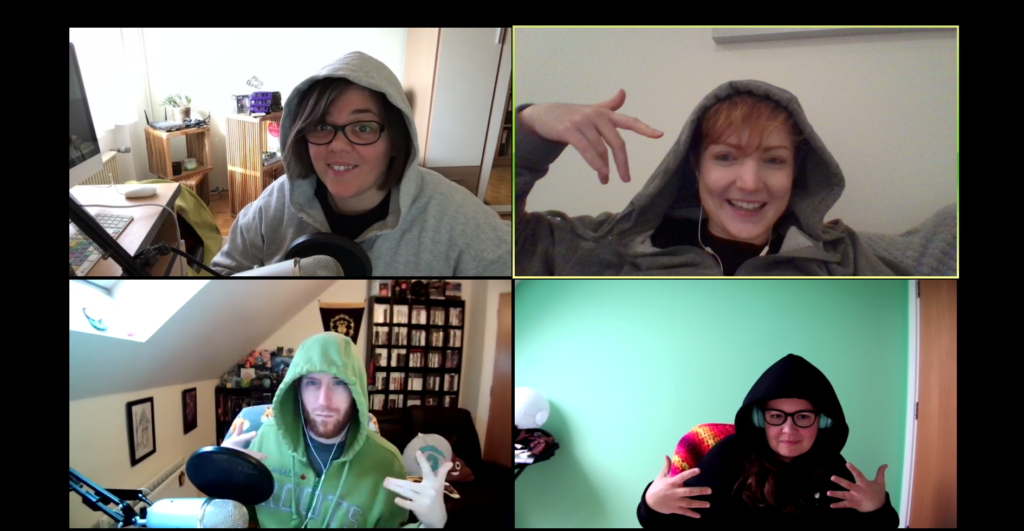 All these little things are adding up, and now the Amanda and Thankful Cow productivity levels are through the freaking roof.

What's coming for us?
A new website, thanks to the brilliantly talented tech wizard, Monika from Moni Rocks Your Socks.

Podcast consultancy! I'll be offering a few different packages to get your podcast from zero to hero. And, soon, a podcast course! It's in the works, promise. Of course, there's going to be a wee freebie to go with these two as well. As I keep saying: watch this space!

Updated writing packages, so you can connect with your audience through words. Because we all know how tricky writing for yourself can be, that's why you hire writers like me!

And lastly, Thom is working on some really cool things that will help you get and stay organised in your business. Did you know he's the Master Organiser? You do now. I'm not sure what else he has up his sleeves, but stay tuned, with Thom, you know it'll be good!

Thanks for reading my rambles and current cow update!
---
Amanda Sloan is a Content and Copywriter at Thankful Cow Solutions and host of Geek Herring. She's a lover of geek feminism, podcasting, gaming, food, and wellness. You'll find her talking and writing about feminist discourse, all things geeky, vegan food and nutrition, podcasting, travel, and positive mindset.

Call The Cow to find out how we can help YOU move forward with virtual assistance, content, or copywriting. 🐮