Coffee shops and small restaurants - if you're not online, you're leaving money on the table.
Working with Thankful Cow Solutions will help you increase your sales and brand awareness.
We'll work with you to create a dedicated social media strategy (and some business strategy too) to increase your online presence, create specific and measurable goals, and have a direct connection to their customers.
Isn't it time you got social media strategy on your menu? Read on to find about more about what our strategy covers and the benefits it can bring to your business.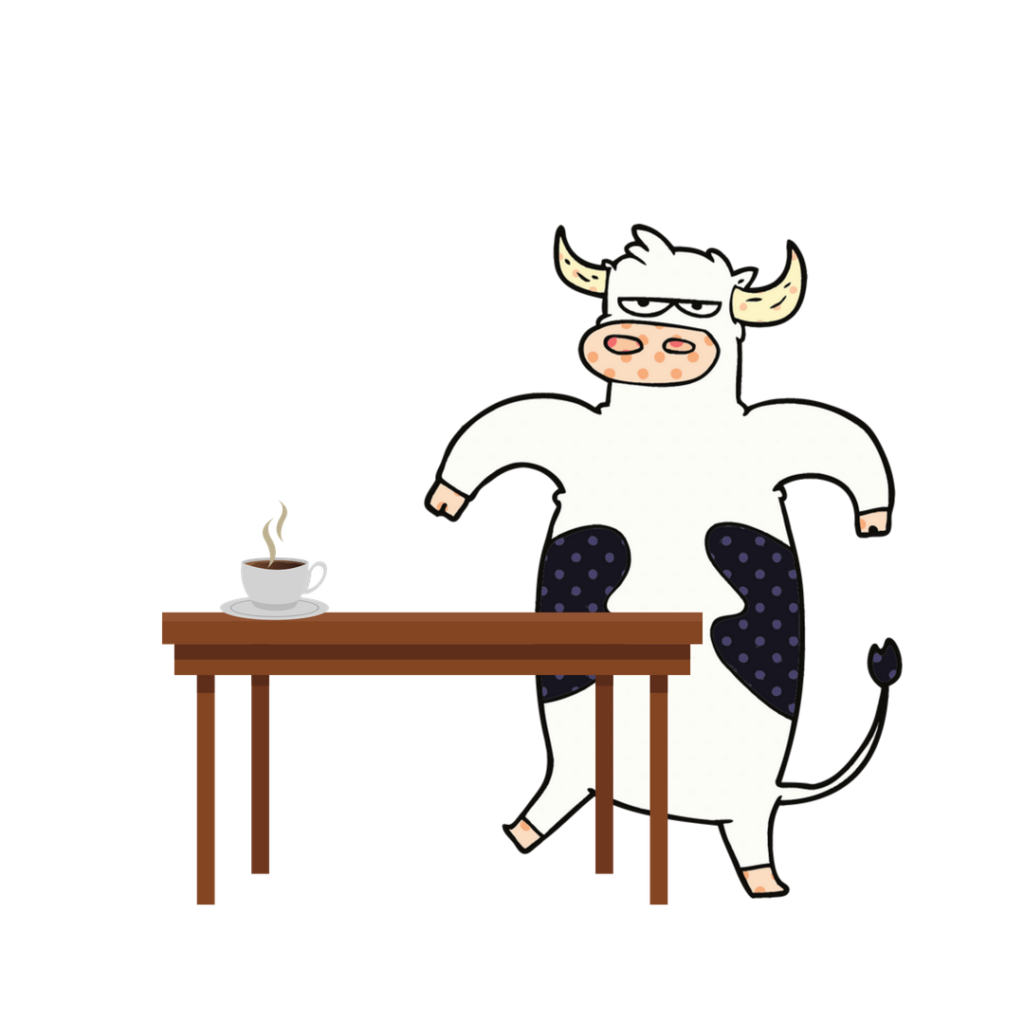 What Does Our Strategy Cover?
A full social media strategy is basically the backbone behind everything you do online. What does it cover?
– An audit of your existing social media presence.
– An in-depth competitor analysis showing other businesses in your niche with social media: what they're doing well, not so well, what you can do better, and other points (vary per page)
– Audit outcomes recommending what areas to focus on and give consideration to
– Brand overview, message, and voice: We can also include your mission statement and vision statement if you have those. It's important to determine this so that there's a cohesive way to approach and speak with your customers.
– Setting up your Facebook and LinkedIn pages and having the best keywords in place.
– Branded hashtags and ideas for using these to boost your brand image and presence.
– Content marketing goals: what you want to achieve from being on Facebook & Instagram: Visibility, engagement, lead gen, conversion, establishing yourself as an expert. Content marketing goals are compared to your business goals to see how they will complement and increase.
– Measurable social media goals: Set targets to achieve (ie 20% engagement rate within 3 months, 15% sales coming from Facebook lead gen, setting a livestream structure, etc)
– Detailed strategy per platform: exactly what type of content to post and posting frequency
– Content spread showing amount of personal, curated, and created content, what each bit of content will lead to (build community, establish authority, lead gen, educate, inspire), and the format of each content (video, live video, shared article, image, link to website)
– Consideration can be given to a paid ad spent budget along with how to target the right audience through ads – though this is NOT our specialty. We are organic strategists.
The Benefits
Having a social media strategy in place makes YOUR job as restaurant/coffee shop manager or owner so much easier. How? 
It tells you what kind of posts you should be making. Pictures of your food, specials, and menu. Whether and how you should use video posts. And offers suggestions for what content should be listed.
It tells you WHEN to post so you're touching the most optimal times for YOUR business.
It's a tailor made plan, specifically for you.
It helps build your online presence and lets you connect with customers and potential customers in a more personal way.
It increases your sales by using targeted marketing and letting more people know about your location and offering.
What it's not!
Social media strategy is not the day to day management of your social media or interacting on your behalf. A social media strategy only works if you, as the business owner, show up and implement what is outlined. 
We do offer some social media management support (including content creation, scheduling posts, and basic page/group management) but in order for our advice to really work, there would need to be interaction and personal engagement from you, as well. 
You're the face and voice of your business! People will want to see you 🙂
If this sounds great to you, let's check out your options below!
3 Month Strategy
Facebook / LinkedIn / Instagram
3 x Strategy Calls

Detailed PDF

short audit, goal setting, measurable KPIs, content distribution, target audience

Customisable Spreadsheet

plan and track your content

Multiple Platforms?

We can work out a great deal for you!
6 Month Strategy
Facebook / LinkedIn / Instagram
3 x Strategy Calls

Detailed PDF

short audit, goal setting, measurable KPIs, content distribution, target audience

Customisable Spreadsheet

plan and track your content

Audit Included

after 3 months to evaluate progress
Ask Session
Level Up Your Social Media
1.5 hour

strategy call

25

actionable strategies and ideas

PDF document

for easy reference
Strategy Calls
Keep On Track
1 hour

strategy call

Ongoing

strategy support and consultations

Discount

when booking multiple calls